Connecting your Organization to HYPERLOCAL WEATHER DATA
Weather Impacts People, Property, Opportunity, and Revenue on an hourly basis.Our professional weather networks can let you know when and where weather will affect your operations so you can act to protect your bottom line.
Hyperlocal weather data helps business owners, contractors, and organizational leaders make informed decisions in real time.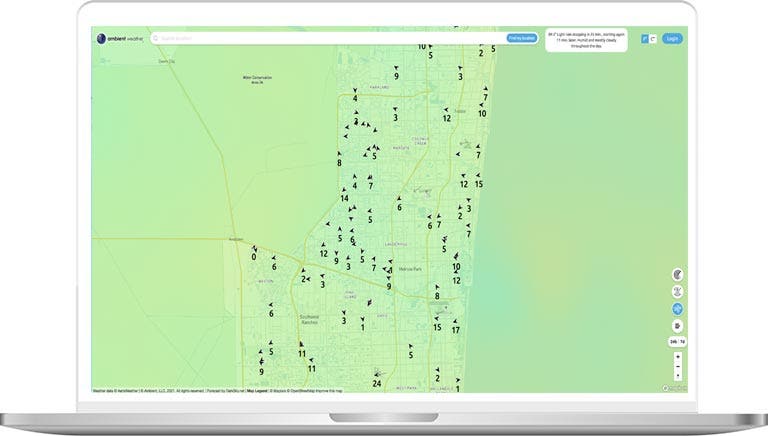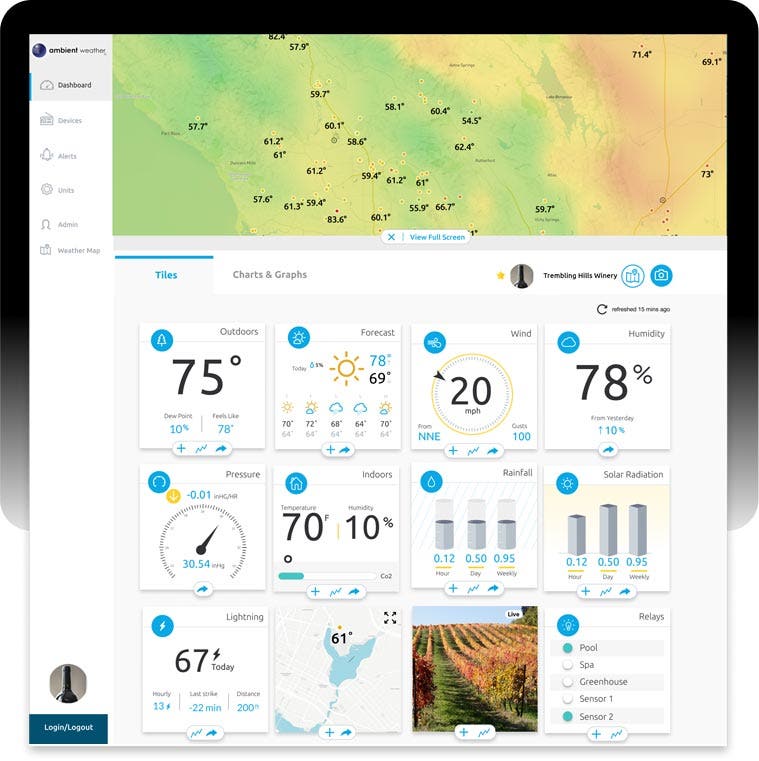 Customized Solutions for Businesses and Organizations
Online Portal and Mobile App
Private customizable dashboard to view, manage, and share location-specific weather information.
Identify critical weather events across multiple property or facility locations at-a-glance.
Set custom alerts to provide immediate warning notification.
Add weather data to your website for client or customer visibility.
Built-in API Support
Encryption Options available
Data Recorded and stored in the cloud for analysis and record-keeping
Station Hardware scaled to the size of your business needs.
Along with a customized online and mobile presence for your business, you can rely on our team to integrate them with our best-in-class station hardware. We have over 40 years of experience and know-how that extends across multiple product lines to ensure your hardware is selected and optimized to match your exact measurement needs.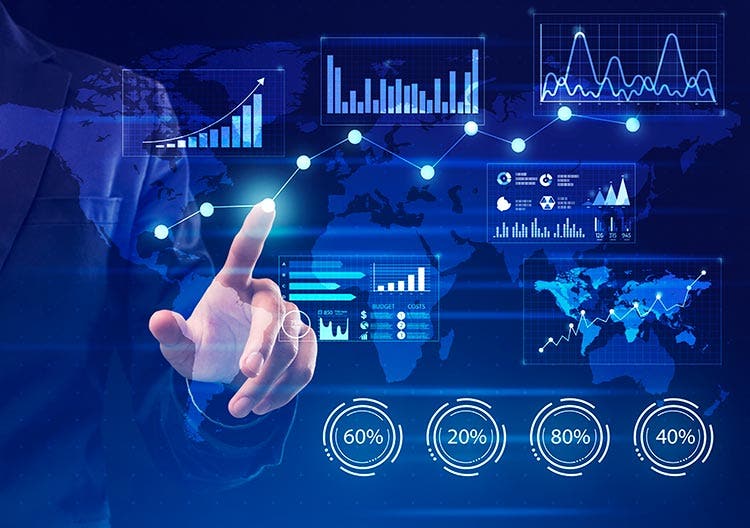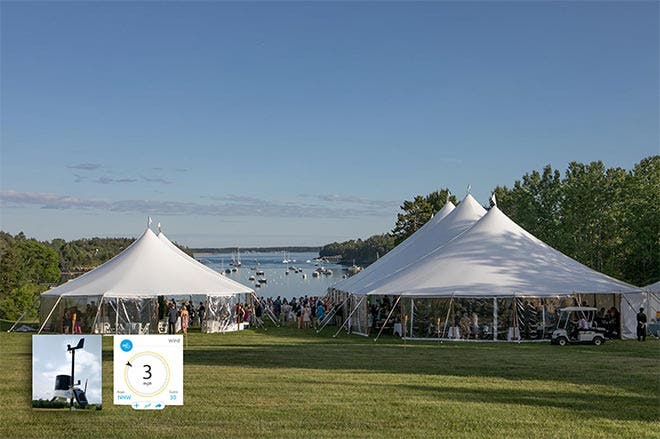 CASE STUDY: WALLACE EVENTS
Our private weather networks have enabled commercial customers like Wallace Events to use real-time weather intelligence to make critical decisions on-site at events. Our weather stations provide businesses a flexible network of hyper-local weather data that can be viewed, managed, or broadcast across a custom weather network. Wallace Events shares location-specific weather information with its managers via a custom weather dashboard on our app. The private weather network equips Wallace Event managers with the ability to determine whether tents can remain in place or if they need to relocate or remove their equipment in response to severe weather.
"The main issue it solved for us was it gave us real-time data (wind speed and direction) at the event location. Instead of looking at the news or other weather sites we could just pull up the app to see what was going on."
– Victor Chan, Assistant Manager at Wallace Events.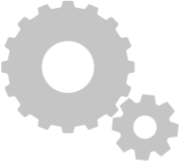 Weather is personal. And now it can be private, too. Find out more:
Complete the request for quote form and we will contact you to discuss your needs.