Keep Your Garden Healthy All Season Long
It's no secret that gardening can be a lot of work. But the payoff is worth it when you get to enjoy the fruits (and vegetables) of your labor. To help make sure your backyard or community garden is as productive as possible, Ambient Weather has a variety of affordable, accurate, and easy-to-install weather stations and sensors. Access all the data points you need to make informed decisions about your plants. Then, view and manage your data on one of our bright indoor console displays and powerful web-based dashboard -The Ambient Weather Network.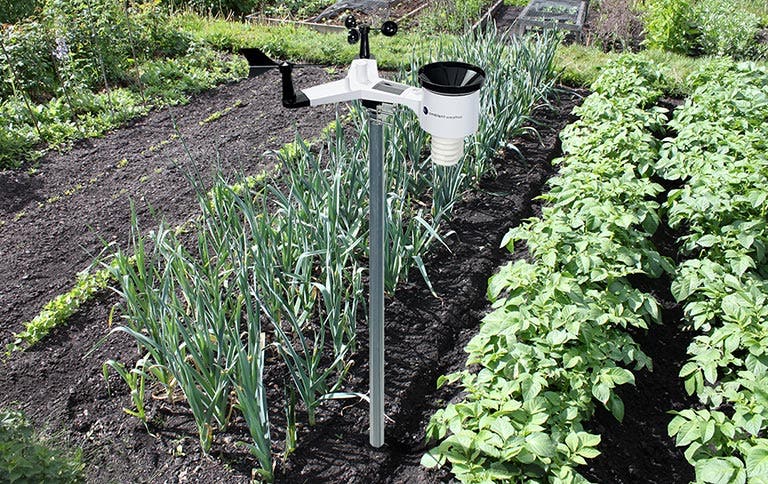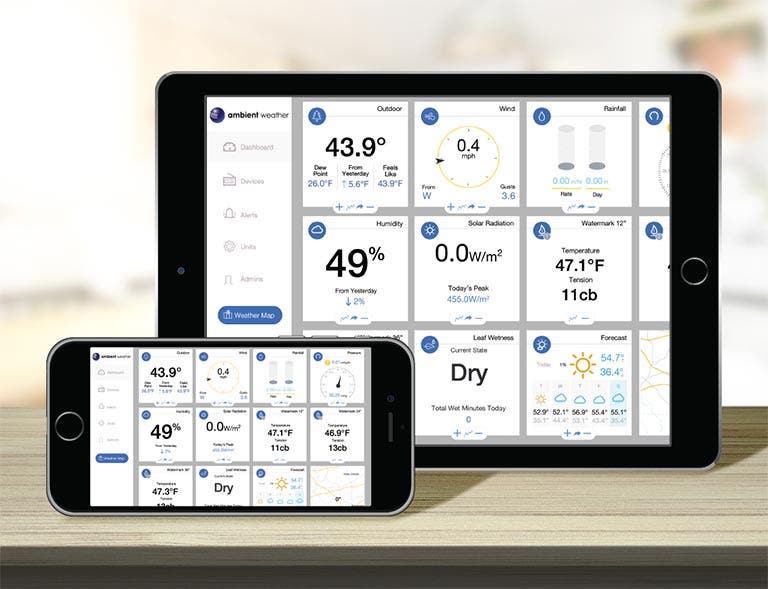 Track Your Conditions in Real-Time and On-The Go
Knowing the exact conditions of your garden has never been easier. Our weather stations and sensors automatically collect your hyperlocal data and send it wirelessly to our easy-to-use dashboard on the Ambient Weather Network. Our platform isn't just for viewing measurements. You can set up custom alerts for specific conditions, get detailed historical data, and even trigger IFTTT events with your other smart home products, such as sprinklers. Visit Ambient Weather Network via desktop or download the Ambient Weather App for free on the Apple Store or Google Play.
Reasons Why You Should Choose an Ambient Weather Station For Your Garden
Grow better, healthier plants by monitoring your real-time environmental conditions that affect plant growth, including temperature, humidity, rainfall, wind speed and direction, solar radiation, and soil moisture.
Monitor your data points on your free personal dashboard to identify trends or environmental changes that may impact when to start, transfer or harvest plants.
Set up alerts to notify you of any changes in conditions that could harm your plants. For example, you can set an alert for dropping temperatures to protect plants from an unexpected frost.
Choose Your Gardening Solution
No matter what type of plants or garden you have, our weather stations will help you better understand your microclimate and take the guesswork out of watering, fertilizing, and protecting your plants.
Get started today with these weather station and sensor options: