Get Real-Time Weather Imagery and Data from the Source
Gathering weather data is so automated that it's almost effortless but locating live public content in your neighborhood becomes more difficult. Ambient Weather offers meteorologists and weather watchers a new way to collect and share weather imagery directly from the communities they care about. Meteorologists can now access real-time, hyper-local weather images and timelapse videos from weather cameras across the globe. Our active community of personal weather station owners provides a direct source of local, live weather data and content. On AmbientWeather.net you can find the best visuals for social media posts or news articles from users experiencing it first-hand.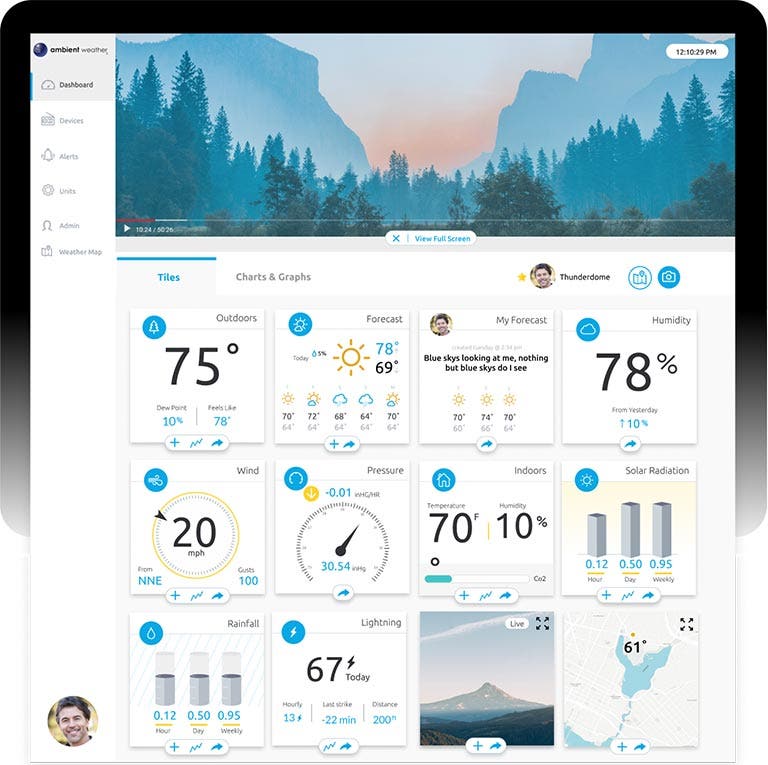 Make Your Weather Report Visual
Whether you are a weather influencer or a local news meteorologist, you no longer need to spend hours searching the web to find relevant, real-time weather imagery and videos that coincide with your forecast. Instead, you can receive it directly from our personal weather network. If you know of a potential severe weather event, such as hail or high winds, real-time visuals will add an element of authenticity to your report. With our interactive map, weather watchers can find their neighborhood of interest and view real-time images as well as timelapse videos ready to be shared on social media.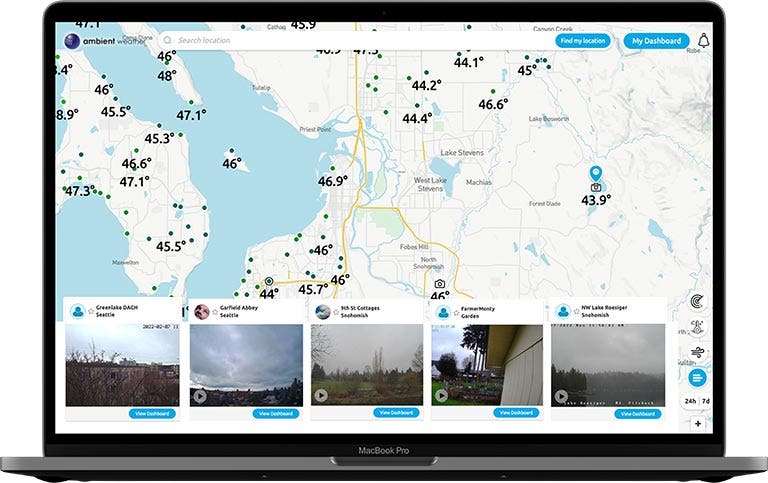 Access Thousands of Images All in One Place
You can feel confident that no matter where your forecast takes you, there will be imagery waiting. The Ambient Weather Network is the fastest growing network of personal weather stations (PWSs), with over 150,000 active stations contributing real-time data and images to the service. This gives our users unparalleled on-site coverage of weather conditions.
Be a Part of a Community Dedicated to Meteorology
Weather connects us all, and the Ambient Weather Network addresses what many other weather platforms lack - hyper-local weather imagery. As one of the fastest-growing personal weather communities, our users are the first to spot dangerous weather events or unexpected storms. Through the power of our active community, we can provide meteorologists with the grassroots visuals they need to enhance their weather reporting.
Visit us at AmbientWeather.net or download our app for free on the iOS App Store or Google Play Store.