Apply to be an influencer or product partner:
Whether you are looking to collaborate on a weather station promotion, create sponsored content, or explore new marketing channels, we welcome the opportunity to hear about how we can work together. We vet each partnership request based on alignment with our mission, area of focus, and collaborative activities that each partner is interested in.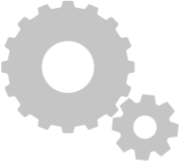 A little about us...
Ambient Weather strives to empower its customers to harness their hyperlocal weather data to make decisions and take control of their lives and the world around them. Our personal weather stations and sensors are feature-rich, with bright displays and built-in connectivity to a powerful web-based dashboard—Ambient Weather Network.
When a weather enthusiast purchases a personal weather station from Ambient, they receive more than just a weather station; they're becoming part of the vibrant and trusted community that Ambient Weather has created around its products and brand.