GIVE STUDENTS IN YOUR CLASSROOM ACCESS TO HYPERLOCAL WEATHER DATA
Your students are learning about meteorology, or your earth science classes are teaching how things like temperature, humidity, and wind speed are measured. Wouldn't it be great to give students access to hyperlocal weather conditions from various locations in real-time? Ambient Weather has a variety of weather stations to choose from, each with different capabilities and price points, making it easy to integrate into your curriculum. With our educator discount and free lesson plans, we want to make weather education affordable and accessible to as many students as possible.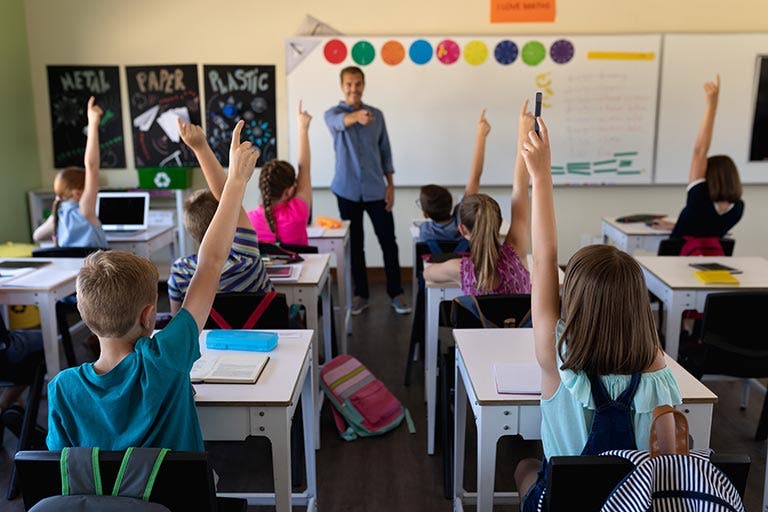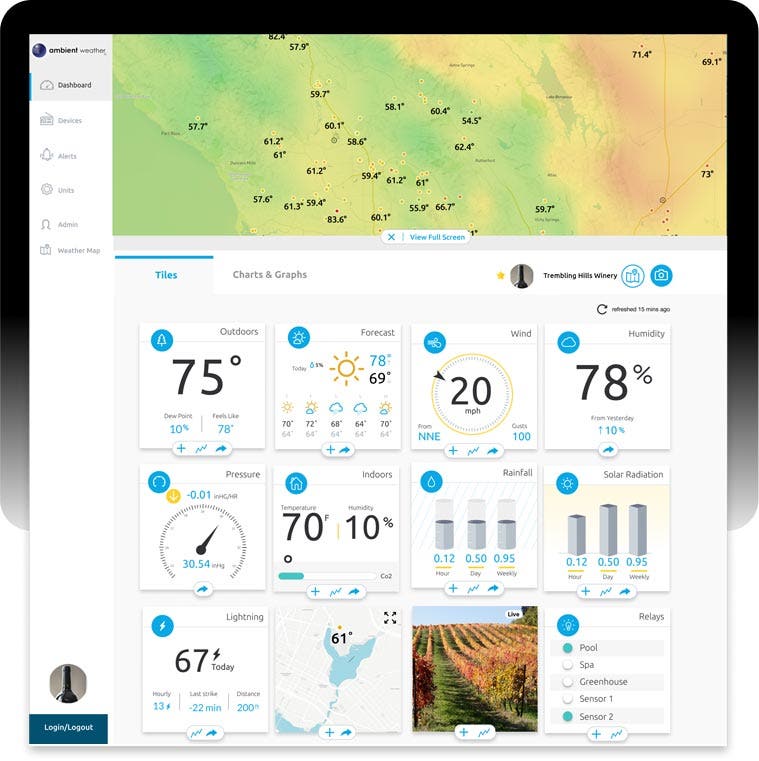 CUSTOMIZABLE DASHBOARD LETS YOU PLACE EMPHASIS ON THE GOALS OF THE LESSON PLAN
Ambient Weather offers stations designed to connect wirelessly to both the console display and our online weather platform, the Ambient Weather Network, so you can easily monitor conditions from your classroom. With our weather platform, you can create a custom weather dashboard to see the conditions that matter most to your lesson plan, as well as set alerts for severe conditions, view interactive map layers, and more!
AFFORDABLE WEATHER STATIONS FOR TEACHERS
The Ambient Weather WS-2000 weather station is an affordable STEM Authenticated product for teaching students about meteorology. Not only does it come with an LCD display and free lesson plans, but it includes access to our interactive platform - the Ambient Weather Network. And if you ever want to customize your station with additional sensors, the WS-2000 has affordable sensor options from lightning detection to soil moisture. With Ambient Weather, you can be confident you're getting a complete solution for teaching meteorology that aligns with STEM science standards.
Free Video Lesson Plans
Teachers need lesson plans that are informative and meet teaching standards but also entertain and engage students to aid the retention of concepts. Ambient Weather has partnered with a successful science teacher and online video instructor, Jared Hottenstein, who developed a series of video lesson plans. These plans are tailored to our weather stations and accessories to gather data that aids the experiments and weather concepts. Instructors who contact us below will be given access to these custom lesson plans.
WEATHER IS PERSONAL. AND NOW IT CAN BE EDUCATIONAL, TOO. REQUEST YOUR DISCOUNT AND FREE LESSON PLANS HERE
Complete the form and submit it to receive your free lesson plans and directions for 10% off your order.